As seen on Texas Flip N Move – DIY Network
AC Repair Arlington | Dallas | Fort Worth | Plano, TX
AC Repair Arlington – Metro Express Service is one of the leading HVAC repair and service companies within the DFW metroplex. Our professional and friendly technicians provide air conditioning repair in Arlington, Dallas, Fort Worth, Plano and surrounding areas. You can rest assured knowing that each of our technicians are not only some of the most experienced well equipped. With these professional tools at their disposal you can count on superior service and timely AC repair. This is just one of many reasons you can count on Metro Express Service for all of HVAC service.
At Metro Express Service, we are committed and determined with bringing only our "A" game for our customers. In order to help achieve this, each one of our technicians frequently receive training and educational seminars. This keeps our technicians at the top of their game and able to serve you all the better. We understand how frustrating it can be when you are in need of AC repair. You can rest assured understanding that each of our technicians will provide you superior service in a reasonable timely manner. You can also rest easy knowing that you'll always receive an upfront and honest diagnosis to your HVAC service needs. None of our service technicians receive bonus incentives for up sales or new installs. Plus, before the tech begins AC repairs, they'll inform you in advance what the problem is and the estimated cost. This is just one of our many commitments to you.
AC Repair Arlington, Dallas, Fort Worth and Plano
For your convenience we have two separate dispatch locations located within the DFW metropolitan area. This allows our team to make quick service calls. Fast HVAC repairs to any area within the Arlington, Dallas, Fort Worth, Plano, and the remaining DFW metroplex. Our fleet of service vehicles are loaded to the rim with commonly needed HVAC parts and tools. Allowing our technicians to be able to service your home's heating and air quicker.
We understand that customers want a professional HVAC service company that gets the job done the first time around. As well as service that they can trust and technicians that are professional and safe. Your safety is our #1 concern. Metro Express Service engages in thorough background checks on each of our service technicians. We are also fully licensed, bonded and insured. For prompt, professional AC repair in Arlington, Dallas, Fort Worth and Plano, TX give us a call.
Passing AC Repair savings onto you
We understand that AC repairs can be rather costly at times. To help reduce costs, Metro Express Service can waive the $79.95 service call fee when our technicians do the repairs. We have two convenient dispatch locations. One in the west DFW metroplex and the other in the northeast. This allows us to provide fast and friendly same day service usually within 2 hours or less.
Check out our Specials.
AC Repair Arlington, Dallas, Fort Worth & Plano, TX – 24 Hours a Day!
We understand that when you are in need of AC repair it will often happen at the most inconvenient of times. In the middle of the night in the dead of winter when you need heating the most. Possibly in the height of the summer while you are doing renovations. When an HVAC unit breaks down is not only frustrating but it can also be life threatening. For your convenience, Metro Express Service provide 24 hours a day, 7 days a week, 365 days a year service. No matter if it's raining or snowing, freezing or hot, you can count on our professional HVAC technicians. Heating repair in Dallas, or air conditioning repair in Arlington or Fort Worth, you can rely on us. If you're in need of 24-hour AC repair in Arlington you can conveniently reach us at (817) 516-0700 or (972) 263-2500 for Dallas, TX
Honeywell is one of the most well-known thermostat manufacturers across the nation. Their thermostats are voted among the best in the world. Honeywell offers a wide range of programmable and smart thermostats. If your Honeywell thermostat needs service and repair or you need thermostat installation then contact Metro Express Service today. Learn more about Programmable Thermostats.
Trane is one of the top manufacturers of HVAC systems worldwide. They manufacture some of the top heating and air systems in the world. Trane is also a favored choice among homeowners in the Arlington, Fort Worth, and Dallas, TX area. If you need AC repair for your Trane HVAC or you are looking for a new system then call us. Learn more about Trane air conditioners
Air Conditioning Repair Arlington, TX | Dallas, TX | Fort Worth, TX
Air Conditioning Repair Arlington, TX – In the winter we rely on the heating in our homes to keep us warm from the frigid temperatures outside. During the summer we rely on the air conditioning to keep us comfortable from the blistering heat. When either of the two go out it can be stressful and possibly even life threatening. This is why no matter what time of the day or night it is; Metro Express Service will be there for you. Founded with the principles of trust, honesty, integrity and service oriented, T.H.I.S is just one of the many reasons you can count on us. Metro Express Service will take care of your heating and cooling needs promptly, professionally and with your satisfaction guaranteed.
Our heating & air repair technicians are fully licensed, insured, and receive extensive training in order to provide you with the cutting-edge service. The type of professional service that you want and are looking for. Metro Express Service offers 1 Year Parts and Labor Warranties on all of our heating and A/C repair work.
Our HVAC repair technicians will inspect your unit, determine the problem, resolve the issue and get it running quickly. Metro Express Service technicians will not leave your home or business until you are completely satisfied with their work. As well as answering all of your questions regarding the operation and safety of your HVAC system. For over thirty years, Metro Express Service is one of the top performing heating and air service companies. Servicing Arlington, Dallas, Fort Worth, Plano and surrounding areas. Superior and professional service guaranteed to both homeowners and business owners.
When Air Conditioning Breaks Down
There are multiple reasons as to why a heating and air conditioning unit will break down. It could be something as simply as a dirty air filter or something as bad as the compressor going out. No matter what the reason behind it is, when it happens it can be rather aggravating. We understand this, we like our air conditioning too. You can count on Metro Express Service, 24 hours a day, 7 days a week, 365 days a year. If you need air conditioning repair in Arlington, Dallas, Fort Worth or Plano then give us a call.
Why You Should Choose Metro Express Service
With multiple locations throughout the DFW, Metro Express Service excels with providing quick air conditioning services in Dallas, TX. When comparing us to other Dallas air conditioning companies there is no comparison. We have one of the largest fleets of service vehicles not only in Dallas but Arlington and Fort Worth too. When you need HVAC repair in Dallas you can count on Metro Express Service to get there fast!
Our speed and fleet size are not the only merits as to why Metro Express Service is one of the top Dallas heating and air conditioning companies. We employ some of the best Dallas HVAC service technicians in the area. We have a team of friendly, attentive and proactive dispatchers that will ensure to meet our goals. When you call upon Metro Express Service for AC repair in Dallas, TX you can rest assured knowing you will receive the best service possible.
Why Our Customers Love Us
I have use MES for all of my Air Conditioning and Heating needs. They always explain exactly what they are doing and why the service needs done. The pricing is fair and the work is done right the first time. I also bought two new units from MES back in 2008 and 2009. My energy bills have been lower every since I had the units installed as well.
– Todd Baldwin
We had MES replace our old existing unit with a new one and asked them to rectify the problem of uneven heating/cooling throughout the house. MES made several follow up visits to fine tune the new system to ensure it was operating at peak performance and the uneven problem was corrected. Great company great service. Extremely pleased.
– Wayne Roberson
I want to vouch for M.E.S. I called them for service on my A/C, and Heating unit. The Service Tech, Adam , came to my house, and fixed my problem. He was very professional, and knowledgeable. Their price was reasonable. I have used them in the past, and they ARE STILL a GREAT company to use for any A/C, or heating issues you may have.
– Albert Padalecki
Heating and Air Conditioning in Arlington, TX
Heating and Air Conditioning in Arlington, TX – Air conditioning, more commonly referred to as AC or air conditioner, is the most imperative piece of equipment in our homes. We use the AC in our home on a daily basis in order to make our lives more comfortable. When it is hot outside, it keeps our homes cool. Air conditioning also helps purify the indoor air by filtering out airborne pollutants, pet dander and odors. However, this is not all that an AC can do. Today's most advanced air conditioning systems are able to cool homes faster. You might be thinking; well this isn't so great as it increases the costs to use them. This is not true. Some of today's AC systems make use of advanced motors called variable rate motors that can do this all the while using up to 60% less electricity.
Other innovations that you can find with new air conditioners are anti-dust filters, dehumidifying options, WIFI, as well as, smart features. Today's Arlington AC systems have come a long way since the one's from yesteryears. But just like most other equipment, air conditioning units will need to be regularly maintained in order for them to deliver peak performance
Why is it so Important to Have Your Air Conditioner Serviced?
There are multiple important reasons to have your Arlington Air Conditioning serviced. The first reason is to safeguard your unit and ensure that it operates at its peak performance when you will need it. When you have regular AC service it will improve the efficiency of the system. Experts caution that for every year that goes by without service, the system will lose 5% of its efficiency. If four years have gone by, then the efficiency of your HVAC system could have decreased by up to 20%. Obviously, this could have a profound effect on your home's AC system performance. With regular AC service, it is also possible to find and take care of smaller problems that could over time become much bigger.
Luckily, if your heating and air has degraded over the years, you still can recover a high percentage of the lost efficiency. Research suggests that regular AC service will bring a net return of 95% of the systems original efficiency. You can expect a quick recovery in reference to costs due to reduced monthly electrical bills and costs in repair.
When Should I have my Air Conditioning Serviced?
Air conditioning companies in Arlington, TX state that if you suspect your AC is fine it should still be serviced. These same professionals unanimously agree that at minimum a home should have their system inspected every year. By doing so, it will safeguard the operation and max efficiency of the AC system. With regular service, the air conditioner will provide the home with adequate cooling when you need it the most.
What can I Do to Help my Air Conditioner?
When an air conditioner is in operation, it will accumulate dirt and dust. Mostly this accumulation will be found on the air filters and the condensing coils. This dirt and dust will negatively affect the performance of the AC. Accumulation, if not inspected, can reduce the system's efficiency by 5% or even more. Obviously, this means that the AC will not cool the home as fast as it could if it were clean.
Cleaning the condensing coils is a process that will not be suited for most homeowners. This should be left to the professional service companies whom will wash the air conditioners condenser. Homeowners could potentially damage the coils and in doing so increase the costs for AC repair. As a homeowner, the best thing that you can do is change the air filter at least once every 30 days.
How Much Will it Cost to have my Air Conditioning Serviced?
Most professional service companies offer competitively-priced maintenance inspections. However, where each company will differ is exactly what they provide in an inspection and how thorough they are. At Metro Express Service, we offer maintenance for as low as $59.95.
Home HVAC inspections pay for themselves. You can recoup your costs for the inspections due to improved efficiency alone. Well-maintained Air Conditioners can be expected to last 10, 15 or even more years. One that is not maintained and is in use 24 hours a day might last 2 – 5 years, if you're lucky. This can cost big in air conditioning repair costs and / or heating repair costs in the Arlington, TX area.
What is Included in Air Conditioning Service?
Air conditioning service should include inspection of the air filter, blower, coils, connections, drain line, motor, refrigerant levels, supply lines, temperatures, and the return. Therefore, a professional service company should go through a thorough inspection that will include all of the above. AC tune-ups should be done at least once a year by a licensed and professional heating and cooling expert. This will ensure that your home's air conditioner can perform at its peak performance. With frequent service it is also possible to uncover smaller problems and have them addressed before they become bigger problems. In closing, if you expect your home AC to last a long time then you should have it serviced frequently. Otherwise, expect more frequent air conditioning repair and / or the need for a new air conditioning installation.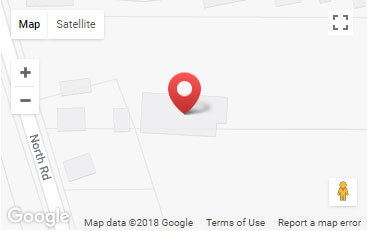 Dallas / Dallas County
1428 Mac Arthur Dr #112 Carrollton TX 75007
(972) 263-2500