Best AC Repair in Arlington & Dallas/Fort Worth
Emergency Air Conditioning Repair Services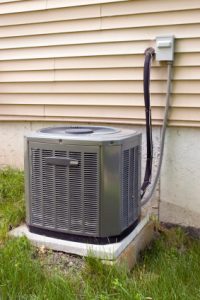 When you're air conditioning system goes out, you want it fixed fast, and you want it fixed right. Metro Express Service has been providing fast, reliable AC repair services to our neighbors in Arlington and throughout the DFW area since 1987.
At Metro Express Service, we specialize in providing fast, affordable ac repair services 24 hours a day, and we guarantee that you'll be completely satisfied with our people and our products or we'll work with you to make things right.
Whether you're dealing with coils that are icing up or a central air system that is blowing out warm air, our HVAC technicians can quickly respond to your home or business, identify the problem, and get it fixed. We also provide air conditioning installation solutions if you require a new unit.
Our AC Repair Experts
At Metro Express Service, we know that we can only provide the best air conditioning services by hiring the best AC repair technicians.
That's why we go the extra mile to screen our professionals for substance abuse and criminal history before making a hiring decision. We also provide ongoing training so that our team is always up to date on the latest in air conditioning repair equipment and technology, and all of our AC repair technicians are fully licensed and insured.
The service professionals at Metro Express Service will always treat your home as if it was their own, and we guarantee that our team will never leave a mess behind. On top of that, we're full licensed and insured for your peace of mind.
Signs You May Need AC Repair
Strange Noises – Your home's air conditioning unit will make normal noises. Over time you will become accustomed to the sounds coming from your A/C unit. However, when you begin hearing strange noises that you are not accustomed too, such as, banging, clicking, popping, rumbling and any other noises that catch your attention, then you should get in touch with Metro Express Service and schedule an appointment to have one of our licensed technicians come on site and inspect the unit for problems.
Ice Forming on Your Coils – This is not an unheard problem and is a rather common problem that can happen. First, there are multiple reasons with why an air conditioner can freeze up. If you are having a problem with your A/C coils freezing then it is important that you have the problem addressed as soon as possible. A frozen air conditioner will not be able to cool properly and over time can cause severe damage to the system. Schedule an appointment with Metro Express Service today if you are experiencing ice forming on the coils of your air conditioning.
Low or No Cool Air – One of the most common reasons as to why your air conditioning may have now or no cool air could be due to lack of adequate air flow. This can be caused by a dirty and / or clogged air filter, evaporator coils, or lack of Freon. Whatever the cause, it will not fix itself and you will need to have it taken care of immediately.
Sudden Spike in Utility Bills – There are many reasons as to why this can happen. However, let us assume it is due to your air conditioning and when this is involved there are multiple reasons this can happen also. It could be that a component within your A/C unit is beginning to fail; ductwork may have become loose or damaged, or the thermostat may be broken, causing the air conditioning to run continuously. If you have experienced a sudden surge in your electric bill and you are not sure what it could be due from then consider getting in touch with Metro Express Service and schedule an appointment to have a check-up on your air conditioning system.
Water Buildup –  If you have noticed that there is an excessive amount of water surrounding the outside of your air conditioning unit, or if you have an unusual amount of condensation around the vents, then you will need to stop what you are doing and give Metro Express Service a call now. Water and electricity do not mix and you should not attempt to handle this yourself as it can be very dangerous and possibly life-threatening. Let a professional technician From Metro Express Service take care of this for you.
Dirty Filters – Whenever you inspect and exchange the air filters if you notice that they seem to be exceptionally dirty or clogged each and every time, then you should begin to change them more frequently. You should also schedule to have your A/C inspected and cleaned. While the technician is there cleaning your system, he or she will make sure that you are using the correct type of air filter for your system and give you more pointers with what you can on your own to ensure that you keep your system as clean as possible and reduce the need for frequent repairs.
Air Conditioning Maintenance
Metro Express Service wants to ensure that you never get stuck on a hot summer day with a broken air conditioner unit, so we also offer air conditioning maintenance. Our air conditioning maintenance options can provide added protection and value, but best of all, regular maintenance can give you peace of mind in knowing that your AC system will be there for you when you need it.
Using the latest in diagnostics tools, our AC maintenance team provides thorough inspections, and if an issue is found, we'll let you know your options so that you can decide on the one that's right for you. Also, we stock our service trucks, so if air conditioning repairs need to be made, we can usually take care of them in the same visit.
Contact Metro Expess Service right now for fast, reliable AC repair services in Arlington and the greater DFW area. We're available 24 hours a day. Call (817) 516-0700.