Trusted Heating Repair Services in Arlington & DFW
24/7 Heating Repair Available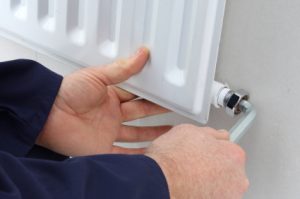 For fast, reliable heating repair in Arlington, and throughout the entire DFW area, we're the ones you can call. Do not let a problem with your heating system get you down – contact the professional heating repair experts at Metro Express Service for a fast response and professional service from experienced technicians. We specialize in heating repair for all types of heating systems, including boilers, furnaces, and heat pumps. When our licensed technicians take care of your heating repairs we can offer a 1 year parts and labor warranty on every job we do.
Additionally, we service all major makes and models, including Amana, Trane, and Ruud. When you rely on Metro Express Services professional and licensed heating repair technicians, you also receive our satisfaction guarantee. If you are not happy with every aspect of our service or our products, we'll co-operate with you to fix things right, right away.
Our Other Heating Services
Emergency Heating Repair
When you are faced with a heating problem, you do not want to wait, so Metro Express Service is standing by 24 hours a day, 7 days a week, and 365 days a year to serve you in the Arlington, Fort Worth, and Dallas, TX metropolitan area.

At Metro Express Service we understand that a heating issue is more than just an inconvenience – it can actually be a dangerous one. As temperatures plummet during the winter, young children and elderly loved ones can suffer serious health complications without appropriate heat, and some heating system. In some cases heating system failures could also lead to a disastrous and dangerous fire.
This is why you need to contact our heating repair and professional installation experts at the first sign of trouble.
For your convenience, we have two locations in Arlington and Carrollton, TX and our response times are among the fastest of any heating repair company in and around the Dallas – Fort Worth area.
Signs You May Need Heating Repair
Abnormal Noises – Whether it is bangs, creaks, groans, rumbles or squeaks, if there is any noise coming from your heater that you are not accustomed too then you should have a check-up on your Heating Unit.
Low or No Heat – If your heating system is not producing enough heat or none at all then the chances are it could have something to do with the fan, motor or even the heat exchanger. Either way you will need to schedule an appointment to have a professional technician inspect the system to find what the problem is and resolve it for you.
Weak Air Flow – If you are experiencing weak air flow with your forced-air heating system then it could be as simple as a clogged air filter or as complicated as a broken air handler. Another possibility is the ductwork may have a break or gap, allowing the conditioned air to escape. If you happen to notice a musty smell along with weak airflow then there's a very good chance that the cause of the problem will be a break or gap in the ductwork. For ductwork repairs or duct cleaning you can count on the experts at Metro Express Service.
Thermostat Isn't Matching Actual Temperature – If you have the temperature set at 70 degrees and that's the reading showing on your thermostat but it feels more like 45 degrees in your home then there's obviously something wrong. It could possibly be a quick fix or it could involve replacing your thermostat all together. If you are having problems with your thermostat then give Metro Express Service a call. We service the greater Arlington, Fort Worth and Dallas, TX area.
Sudden Spike in Heating Bills – If you have noticed a huge spike and it cannot be explained then this could be due to a faulty component in the heating unit. There are multiple reasons this can happen but they all result in the system straining itself in order to generate enough heat. As a result, the heating system will use more fuel or electricity in order to keep the home or building warm.
Portable Heater Safety Tips
Always keep a portable heater at least 3 feet or more from any objects in the home that are combustible. This includes items such as furniture, beds, curtains, papers, clothes and more. If you are not sure, a good rule of thumb is to have a minimum of 3 feet clearance on all sides from any objects whatsoever.
Never place a portable space heater on carpet or rugs. It would be wise to purchase a portable space heater fireproof pad or stands that you can usually find at any local home improvement store.
Do not place a portable space heater on an unsteady surface such as a table, coffee table or chair. Not only do you risk it being toppled over easily but if the table or chair is wood or some form of plastic you run the risk of starting a fire.
Read about more of our Portable Safety Tips on the various heating service pages across our website.
Heating Maintenance
In order to avoid needing heating repair services, we recommend that you allow our trained professional technicians to provide you with regular heating maintenance.  With routine maintenance, your heating system will perform better, last longer and save you money each and every single month. Our experienced technicians will give your system a tune-up, professionally clean it, and recommend replacements for any components that may be showing signs of wear and tear that will need to be replaced before a full breakdown will occur. You can rest assured and have peace of mind knowing that you are in good hands with Metro Express Service.
Our heating maintenance services can help extend the life cycle of your heating unit while increasing its efficiency, meaning that you will be able to enjoy your heater for many years to come.
Contact Metro Express Service right now for fast, affordable heating repair services in Arlington, Fort Worth and the greater DFW area. Our heating repair team is standing by 24 hours a day to serve you better, and we only charge flat rates. Call (817) 516-0700
Providing fast, reliable heating repair services in Arlington, Fort Worth
and the Greater DFW area since 1987