#1 AC & Heating Repair, Installation & Maintenance in Carrollton, TX

Fast, Reliable Air Conditioning Services
For reliable air conditioning repair in Carrollton, call Metro Express Service, day or night. We've been serving the heating and air conditioning repair needs of our neighbors in Carrollton, and the entire DFW area since 1987.
The Metro Express Service Advantage
We're a family owned and operated HVAC company committed to providing you with the best possible heating and air conditioning repair services at affordable prices.
Friendly, live dispatchers 24 hours a day
Fast response times – typically in 2 hours or less
Licensed and insured service technicians
No repair too big or small
All major brands
Better Business Bureau A+ rated
EPA and NATE certified
1-year parts and labor warranty on all heating repairs
Satisfied Carrollton Customers
We welcome your feedback. Please leave a review.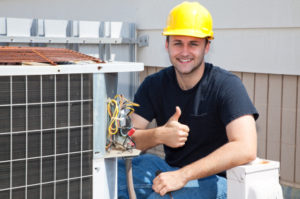 Obviously, having an air conditioning problem on a hot summer day is not just miserable, but could even present a risk to your family's health.
That's why when you need AC repair in Carrollton, you want it fixed fast. That's why the experts with Metro Express Service are available 24 hours a day, seven days a week to get your AC system back up and running as fast as possible. We'll take care of your problem efficiently and in complete compliance with all local codes and requirements.
Turn to Our Experts
For more than 25 years, our technicians have been passionate about exceeding our customers' expectations. When you call us, we'll come to your home or business and have all the tools and equipment we'll need to take care of your AC repair in Carrollton.
You won't have to worry that we'll waste your time by having to go back to the shop to get a certain part. If you should need a new system, we offer top quality products with excellent warranties. We also back our work with guarantees that nobody else can beat. Should you not be satisfied for whatever reason, we will work closely with you to make things right.
Do You Need a New Air Conditioning System?
We pride ourselves in providing Carrollton air conditioning repair service with the utmost honesty and integrity. If you need a repair, we'll let you know exactly what is wrong – we'll clearly spell out all of the work that needs to be done so there are absolutely no surprises when you receive your final invoice. However, if we feel that a repair would only be a temporary fix and you need a new system, we'll tell you that as well.
If the latter is the case, here are some important considerations you'll need to keep in mind when purchasing your replacement air conditioner:
If the new system is too large, it won't do a good job of removing humidity from your indoor air.
If the system is too small, it will have to cycle on and off too often to cool your home. This will lead to a shortened life span and the need for expensive AC repair in Carrollton.
Also, if the system is too small you'll be spending too much money on your energy bill each month.
We want you to be 100 percent confident in choosing us, and will do whatever it takes to earn your trust.
AC Repair Services for Carrollton Homeowners and Businesses
Metro Express Service is the leading choice for AC repair in Carrollton. Texas is no place to be without cool air, as the summer temps can become dangerously high. We want our customers to be comfortable year round, and we know that air conditioner emergencies aren't limited to business hours.
That's why we offer our emergency AC repair services 24 hours a day. Be aware of any abnormal signs from your cooling system, such as excessive noises or odors, or the system not being able to cool effectively. These can indicate it's time for a professional to repair or replace the system. Maintenance is the best way to avoid issues like this down the road. Contact us today for Carrollton air conditioning service.
How to Maintain Your AC and When to Call a Professional
We can help you avoid premature replacement and air conditioner installation in Carrollton with our maintenance services. We feel that cooling systems are best cared for if the homeowner partners with us to maintain the system. Here are things you can do between air conditioner maintenance visits:
Replace or clean your air filters monthly.
Regularly inspect the outdoor unit and remove dirt and debris.
Make sure the dryer's vent is at least 10 feet from your indoor and outdoor units to ensure lint from the dryer doesn't become stuck to the AC.
Gently clean the coils frequently. Consult the manufacturer's recommendations.
There are many aspects of AC maintenance homeowners can't do themselves, and that's when it's time to call a professional. When we service AC system, you can expect:
We will use the latest in advanced technology to provide a complete AC inspection
Ductwork inspection
Check air handlers
Check the compressor
Check the evaporator
Check condenser coils
Check the blower motor
Add refrigerant to your system (if needed)
Oil the fans
Check and clean or replace filters (if needed)
Heating System Maintenance
Like your vehicle or plumbing system, your home's heating system requires routine maintenance to operate at peak performance. Over time, even the best heating system may become bogged down. Dirt and debris accumulate in the filter, leaves fill the main cabinet, and abnormal noises worsen with time. These issues could very well lead to severe, costly complications. Or, you could call Metro Express Service for routine heating system maintenance. Our technicians are highly trained and equipped to catch even the smallest of errors.
If you have never scheduled heating system maintenance, then now is a great time to start. For instance, maintenance can extend the lifespan of your heating system, improve overall efficiency, and cut down on costly repairs. We recommend scheduling maintenance today!
Common Heating Complications
As temperatures drop, you'll start to notice heating complications more often. Most homeowners do not turn on their heating system until absolutely necessary to save money. By then, the issue could have worsened without you ever knowing. Therefore, as a homeowner, you owe it to yourself to watch for the most common heating issues plaguing households. Here are a few we can help with:
The furnace does not provide enough heat
The furnace does not provide any heat
The furnace is too loud
The blower runs constantly
Malfunctioning thermostat
Electric ignition or pilot control errors
Average wear and tear
If you're dealing with any of these issues, or perhaps just a lack of heating system maintenance, then consider scheduling heating repairs now. With Metro Express Service, you'll receive immediate results!
Furnace Repair Service
Most homeowners completely ignore their furnace until something goes wrong. Often, a furnace is installed in the basement, a back closet, or somewhere else out of sight. Then, when something does go wrong, it can come as a surprise. You have two options: go without a working furnace (not a viable solution) or schedule professional furnace repair. The choice is quite clear. When you schedule furnace repair, consider Metro Express Service. We provide you with a guarantee that we'll fix your furnace in the quickest time possible without sacrificing quality.
When it comes to furnace repair, watch for the signs. The earlier you catch furnace issues, the better. Some common signs we urge homeowners to be on the lookout for include loud and/pr unusual noises, pooling water, weak air flow, an aging furnace, cold air blowing, or constant cycling.
Heating Repair in Carrollton, TX
We're the Heating Repair Experts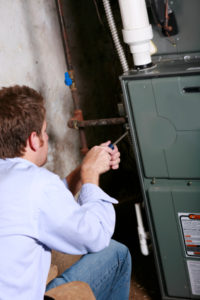 When you need heating repair services in Carrollton, we're at your service – 24 hours a day, seven days a week.
Metro Express Service is a family owned and operated company, and has been providing reliable heating repair services to our neighbors in Carrollton, and the entire DFW area since 1987.
Our service technicians are true experts, and have undergone extensive screenings and background checks to ensure they're honest and ethical.
All of our heating repair technicians are licensed and insured, and undergoes continual training to make sure they have the knowledge and skills needed to handle any heating repair – big or small.
24-Hour Emergency Heating Repair Service in Carrolton
Whether you call us at 3:00 in the afternoon, or 3:00 in the morning, you'll speak with a friendly, live dispatcher.
With a fleet of over 40 service vehicles, and an office in Carrollton, we can be at your home or workplace fast – in most cases in less than two hours.
Once the work is done, you'll have the peace of mind that comes from knowing your heating repair is backed by our 1-Year Parts and Labor Warranty.
Trust Metro Express Service for Your Heating Repair Needs
Carrollton homeowners and businesses have an ally when it comes to heating repair: Metro Express Service.
Metro Express Service offers a variety of maintenance and heater repair services, including inspections and furnace repair. Having your heating unit inspected on a regular basis, even during the warmer months, can lead to increased efficiency and lower utility bills.
Heating Repair Services Can Protect Your Home
Another reason Carrollton, TX residents are encouraged to seek out Metro Service Express is to protect the value of their homes. Problems with a heating system can lead to fires and other property damage, even during the summer. Even if you don't think your heater is having issues, it's still a smart idea to have the professionals at Metro Express Service inspect your unit on a regular basis.
More Than Just Heating Repair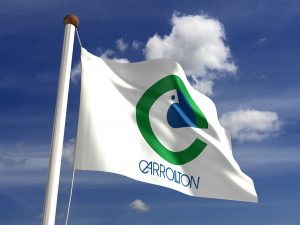 Metro Express Service also offers a variety of HVAC services in addition to their heating repair services, including air duct cleaning and air conditioning repair. If you're in the Carrollton, TX area, and you're unsure about your current system, call Metro Express Service today at to schedule an inspection appointment. Metro Express Service is happy to offer fast, dependable heating repair services in Carrollton and the surrounding communities.
Metro Express Service – The Right Service, The Right Price, the Right Choice.
License #TACLB009355E
For a certified Air Conditioning and heating technician near Carrollton, TX, 75006, 75007, 75010, 75011, 75019, call Metro Express Service, a licensed air conditioning and heating repair service Contractor: (817) 516-0700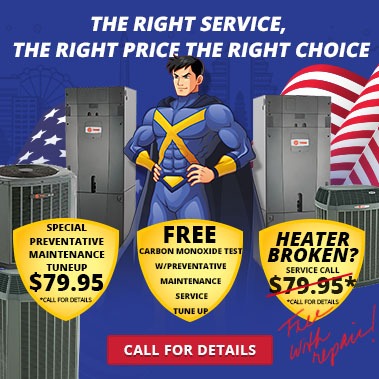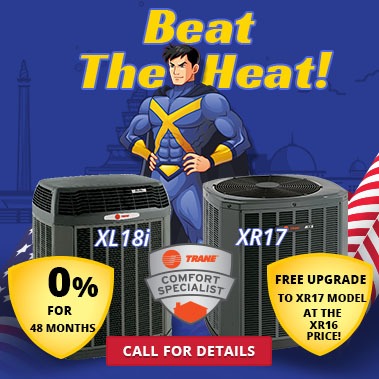 Local Reviews
for Carrollton, TX
Rated
5.0
out of 5 stars based on
10
customer reviews
Powered by Nearby Now
---
Install of two new Trane complete systems.
Dennis

-

Carrollton

,

TX



My purchase of two new complete Trane systems went well. Adam came out first to repair one of my old systems. I found him good to work so started the conversations about new systems. He followed thru on everything he said, and the price was fair. Adam also came out after the install to be sure everything was working. My systems can be controlled remotely via the internet. I wasn't sure about the set up, so Adam sent Sean to help with technical questions. Sean had answers to all my questions and got apps loaded on my phone. Like Adam, Sean was pleasant to work with. My experience has been good, and MES has followed thru on everthing.
---
Fantastic service!!
Graham

-

Carrollton

,

TX



Sean was Amazing!! He answered all my ?'s and was very patient and informative!!!!! Very very good dude!!
---
The service was very good .
Delmer

-

Carrollton

,

TX



The technician was great he was very knowledgeable about my system. I would like for MES to send him back when I call for service.
---
TY was great with his presentation and explantion of all my questions
Gary

-

Carrollton

,

TX



The crew came out the next day which was Saturday and put in a complete Trane A/C heat pump and air handler after the day that my 28 year old Trane burned up. All I can say is M.E.S is the best company because they have wonderful people working for them especially Ty Head
---
G
Diane

-

Carrollton

,

TX



---
Great Service
Billy

-

Carrollton

,

TX



The technician Sean did a great job not only explain the service need it but also give us the information on the future maintenance to save money and keep the AC working at its best. He shows a great Customer service skills "Awsome technician"
---
Great first impression
Kelsey

-

Carrollton

,

TX



Adam was very informative and thorough.
---
Great service
Alan

-

Carrollton

,

TX



On time. Quick. Polite. Competent.
---
Great Service
Rick

-

Carrollton

,

TX



Honest, professional, fast, and curtious. Saved me $
---
Awesome service
Rick

-

Carrollton

,

TX



Honost
---
Byron K.
Changed out fan motor on Trane A/C
Near
Poplar Ct,

Carrollton

,

TX

75007
Sean H.
Service AC. Change filter, clean coils, bleach drain.
Near
Mallard Ln,

Carrollton

,

TX

75006
Sean H.
Check air conditioner. Check drain lines. Wash coils.
Near
Via Catalina,

Carrollton

,

TX

75006
Norman W.
Estimate
Near
Middle Glen Dr,

Carrollton

,

TX

75007
Byron K.
Air Preventative Maintenance
Near
Dentonshire Dr,

Carrollton

,

TX

75007
Sean H.
Quality check on new air conditioners. WiFi thermostat setup and education.
Near
Yorkshire Dr,

Carrollton

,

TX

75007
Adam E.
ac repair
Near
Menard Dr,

Carrollton

,

TX

75010
Adam E.
ac p.m.
Near
Embassy Way,

Carrollton

,

TX

75006
Sean H.
Check air conditioner. Replace blown fuse. Install thermostat.
Near
Sandy Ridge Ct,

Carrollton

,

TX

75007
Sean H.
Air conditioning service. Wash condensing coil. Check refrigerant. Check filter. Aprilaire 213
Near
Ridgecrest Trail,

Carrollton

,

TX

75007
Sean H.
Air conditioning service cleaning. Replace filter and wash coils.
Near
Redwood Dr,

Carrollton

,

TX

75007
Steve W.
Replaced igniter on Lennox furnace
Near
Creekside Ln,

Carrollton

,

TX

75010
Ty H.
Inspecting Trane XV20I 3 ton heatpump upflow complete Install
Near
Rayswood Cir,

Carrollton

,

TX

75007
Norman W.
Near
N Denton Dr,

Carrollton

,

TX

75006
Sean H.
Annual maintenance.
Near
Derby Run,

Carrollton

,

TX

75007
Sean H.
Quality check on a newly installed system
Near
Cambridgeshire Dr,

Carrollton

,

TX

75007
Sean H.
Maintenance and repair refrigerant leak
Near
E Branch Hollow Dr,

Carrollton

,

TX

75007
Sean H.
System maintenance
Near
Heather Glen Ct,

Carrollton

,

TX

75006
Steve W.
Air-conditioning maintenance on Trane system. $49.95 with a yard sign
Near
Boyd Ct,

Carrollton

,

TX

75010
Adam E.
Estimate to replace unit
Near
St James Dr,

Carrollton

,

TX

75007
Adam E.
Cleaned out conensors with shop vac
Near
Poplar Ct,

Carrollton

,

TX

75007
Adam E.
Free socond opinion on furnace
Near
Birch Dr,

Carrollton

,

TX

75007
Adam E.
Free second opinion.....cleaned flame sensor...unit working normal
Near
Birch Dr,

Carrollton

,

TX

75007