Best AC & Heating Repair, Installation & Maintenance in Aledo, TX
Expert Air Conditioning Repair in Aledo, TX
Metro Express Service has been providing quality air conditioning repair in Aledo since 1987. In that time, we've developed a loyal customer base, and received an A+ rating from the Fort Worth Better Business Bureau.
Why Choose us for Air Conditioning Repair in Aledo?
We're a family owned and operated heating and air conditioning company committed to your complete satisfaction.
Friendly, live dispatchers 24 hours a day
Fast response times – typically in 2 hours or less
Licensed and insured service technicians
No repair too big or small
All major brands
Better Business Bureau A+ rated
EPA and NATE certified
1-year parts and labor warranty on all heating repairs
Licensed, Insured Air Conditioning Repair Technicians
Our AC Repair technicians have an average of over 20 years of experience, and each has been fully drug and alcohol tested, and background checked for your family's safety. Trusting a HVAC technician to come into your home is a difficult decision. At Metro Express Service, we make that easy for you, since all of our employees are background checked and drug tested to assure your safety. Our AC repair service technicians are polite and clean, meaning you don't have to worry about foul language or a mess to clean up when the work is complete. Don't count on just anyone to come to your home and fix your heater or AC problem. Look for experience and guarantees. At Metro Express Service, your comfort in your home is the most important aspect of our business, and our goal is to strive to assure your air temperature and quality are to your liking.
Call (817) 516-0700 for 24-Hour AC and Heating Repair in Aledo
Aledo AC Repair Services Meet High Standards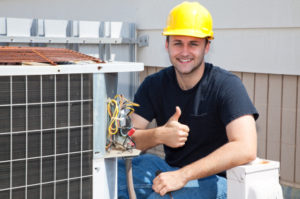 At Metro Express, we run our business with the Texas hospitality that Aledo residents expect. We charge our customers a flat rate with no hidden fees, so you always know what you're paying for. Furthermore, our techs understand that they are guests in your home and, when repairing your AC units, remain true professionals at all times. Our administrative staff has extensive experience in customer service and is prepared to answer any AC repair questions that you might have. You can reach them online through our contact page or by phone.
Maintain Your AC System
Regularly calling Metro Express Service for AC service in Aledo is one of the best ways to keep your system operating at its maximum efficiency and avoiding repairs. When you contact us to have your AC repaired, we will:
Oil fans
Check all major parts and components
Use the newest technology to thoroughly inspect system
Change or clean filter if needed
Add refrigerant if needed
Check ductwork to see if it needs to be cleaned
By staying on top of homeowner air conditioner maintenance between visits with our service technicians, you will get even better results from your system. You should:
Change your filter monthly
Gently clean coils (consult your system's handbook before doing so, so coils aren't damaged)
Remove dirt and debris from outside of unit
Make sure nothing is blocking airflow for system
If your system continually has issues that aren't resolved with maintenance, it's likely a sign that it's time for Aledo air conditioning repair. We offer emergency repair services 24 hours a day for your convenience.
AC Replacement and Upgrade Services
Metro Express Service is the leading choice for air conditioner repair and service Aledo homeowners and business owners depend on for the care of their systems. If your cooling system has seen better days, we're here to help. We offer the best products and services for air conditioner installation and replacement. When you upgrade to a newer cooling system, you will enjoy a system that lasts longer, needs fewer repairs, provides more even cooling and more comfortable air, doesn't cost as much to run, and has higher energy efficiency. There are many options out there and our techs are standing by, ready to assist you in finding the best system that will fit your specific needs. To learn more about the products and services we offer, contact Metro Express Service today at (817) 516-0700.
Heating Repair Aledo, TX
Fast, Friendly Heating Repair Services
Metro Express Service has been providing reliable, affordable heating repair services to Aledo businesses and homeowners since 1987. Our heating repair technicians are among the best in the DFW area, and our friendly, live dispatchers are standing by to respond to your needs 24 hours a day. With a fleet of more than 40 service vehicles, we pride ourselves on providing some of the fastest response times of any heating repair company in the area – 2 hours or less in most cases. If you're like most people, you may be unsure of how your heater and heating system work. Many people who have heating system issues try to make repairs on their own, only to end up with heating repair bills later. The fact is, heating systems can often be complex, and without the right knowledge or tools, you can end up causing a lot of damage to your system and your home.
Trust Metro Express Service for Your Heating Repair Needs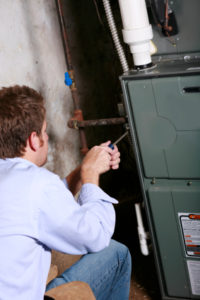 Thankfully, residents of Aledo, TX have an ally when it comes to heater repair: Metro Express Service. Metro Express Service is a trusted name in AC and heating repair in the Aledo area, and we can help you too. Metro Express Service offers a variety of maintenance and heating repair services, including inspections and furnace repair. Having your heating unit inspected on a regular basis, even during the warmer months, can lead to increased efficiency and lower utility bills.
Heater Repair Services Can Protect Your Home
Another reason Aledo, TX residents are encouraged to seek out Metro Service Express is to protect the value of their homes. Problems with a heating system can lead to fires and other property damage, even during the summer. Even if you don't think your heater is having issues, it's still a smart idea to have the professionals at Metro Express Service inspect your unit on a regular basis.
More Than Just Heating Repair
Metro Express Service also offers a variety of HVAC services in addition to their heating repair services, including air duct cleaning and air conditioning repair. If you're in the Aledo, TX area, and you're unsure about your current system, call Metro Express Service today at (972) 263-2500 or (817) 516-0700 to schedule an inspection appointment. Don't take chances with your family's comfort and safety. Call Metro Express Service for FAST, reliable AC and heating repair in Aledo. We serve entire Aledo, TX 76008.
Metro Express Service – The Right Service, The Right Price, the Right Choice.
AC and Heating Repair License #TACLB009355E
Satisfied Aledo Customers
We welcome your feedback. Please leave a review.
About Aledo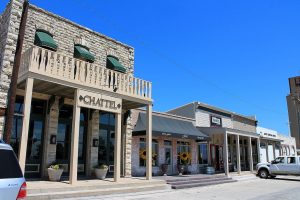 Located in Parker County, Aledo is home to about 1,700 residents and is one of the smaller towns in the Fort Worth area. Aledo is home to several notable famous current and former residents, despite its small size. Actor Bill Paxton resided here for several years before moving to Fort Worth, and SportMod Race Car driver Todd West is from the city. Metro Express Service prides itself on quality service in the Aledo community.