Expert AC & Heating Repair, Installation & Maintenance in Allen, TX

Fast, Reliable AC Repair Services 24/7 in Allen, TX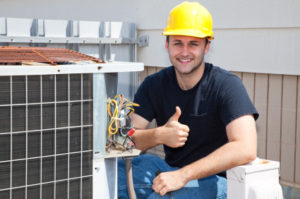 Metro Express Service has been providing quality air conditioning services, including installation, repair, and general maintenance, to the Dallas-Allen Metroplex since 1987. This means our AC Repair technicians operate based on a background of over 20 years of experience. We offer our customers quality professionalism, as well as guaranteed satisfaction with the products we install and repair.
Friendly, live dispatchers 24 hours a day
Fast response times – typically in 2 hours or less
Licensed and insured service technicians
No repair too big or small
All major brands
Better Business Bureau A+ rated
EPA and NATE certified
1-year parts and labor warranty on all heating repairs
AC Repair Services You Can Trust
Trusting a [ac_and_heating] technician to come into your home is a difficult decision. At Metro Express Service, we make that easy for you, since all of our employees are background checked and drug tested to assure your safety. Our AC repair servicemen are polite and clean, meaning you don't have to worry about foul language or a mess to clean up when the work is complete.
Don''t count on just anyone to come to your home and fix your AC. Look for experience and guarantees. At Metro Express Service, your comfort in your home is the most important aspect of our business, and our goal is to strive to assure your air temperature and quality are to your liking.
Call Metro Express Service at (972) 263-2500 for Emergency AC and Heating Repair in Allen, TX
Professional AC Tune Up Service
By contacting us for Allen TX AC service and scheduling air conditioner maintenance, you can boost your system's efficiency and reduce the chance of unexpected repairs down the road! When you choose the professionals at Metro Express Service for AC maintenance, you can expect us to:
Check the air handlers
Check the compressor
Check the evaporator
Check the condenser coils
Check the blower motor
If needed, add refrigerant to your system
Oil the fans
Check and clean or replace the filter
Professional HVAC system maintenance that is scheduled regularly is one of the best things you can do for your system. We look forward to assisting you and ensuring your system is operating at its maximum capacity. If your AC is having issues and you're in need of ac repair Allen, Tx, locals trust the team at Metro Express Service because we offer 24-hour emergency services. Whatever your needs, contact us today!
When It's Time to Upgrade Your Air Conditioner
We know it can be difficult for home and business owners to identify the signs indicating it's time for Allen air conditioner installation, and that's why our experts will walk you through every step of the way. Over time, air conditioning and heating systems break down due to frequent use. Most air conditioners will only last 10-15 years. As your AC ages, start considering upgrading the system and you will experience the following benefits when you do so:
Increased system life, decreased repairs – How often do you find yourself scheduling AC repair service? If it's often, it may be more cost-effective to upgrade to a new system that requires little maintenance. Beyond requiring less professional attention, newer systems also have greater life spans.
Greater quality of indoor comfort – With a new system, you'll notice that you are much more comfortable in your indoor space.
Exceptional energy efficiency – Cooling systems being made today have much higher energy efficiency standards, so you will experience significant savings on cooling costs.
Contact us today at (972) 263-2500 to learn more about our air conditioning repair and installation services.
24/7 Emergency Heating Repair in Allen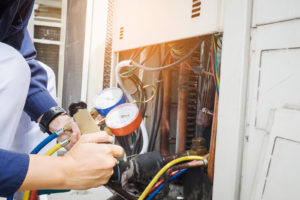 When you need heating repair in Allen or the surrounding communities Metro Express Service is at your service 24 hours a day.
Metro Express Service has been serving the heating repair needs of our neighbors in Allen since 1987, and in that time we've established a reputation for reliability and affordability that has made us the choice of homeowners and businesses throughout the DFW area.
With offices in Arlington and Carrollton, and a fleet of more than 40 service vehicles, our response times are among the fastest of any heating and air conditioning repair company in the Metroplex.
Metro Express Service offers friendly, live dispatchers so you receive Fast, Friendly Service Within 2 Hours in most cases.
Our heating repair technicians are licensed, and insured so you know the work will be done to code. And our 1-Year Parts and Labor Warranty is your assurance that the repair will be done right the first time!
Save Money with an Annual Heating Tune Up
Having your heating unit inspected on a regular basis, even during the warmer months, can lead to increased efficiency and lower utility bills. An annual heating tune up can also keep your family safe from the heath and risks, including respiratory problems and equipment fires that can be caused by a neglected heating system.
In fact, many leading manufacturers require that you have your heating and cooling system inspected on a regular basis in order to ensure your equipment warranty remains in effect.
Why Choose MES for Heating Repair in Allen?
We're a family owned and operated air conditioning and heating repair company that has served the needs of Allen homeowners and businesses since 1987. We offer:
We have friendly, live dispatchers standing by to take your call 24 hours a day
We offer some of the fastest response times – typically in 2 hours or less
Our heating repair technicians are full licensed and insured
No repair is too big or small for our heating technicians
We offer residential and commercial heating repair services
We service all major brands
We're a Better Business Bureau A+ Rated business
We're EPA and NATE certified
We stand behind our work with a 1-year parts and labor warranty on all heating repairs
We Offer More Than Just Heating Services
Metro Express Service offers a variety of HVAC services in addition to their heating repair services, including air duct cleaning and air conditioning repair.
Call Metro Express Service today for FAST, RELIABLE AC and heating repair in Allen.
Metro Express Service – The Right Service, The Right Price, the Right Choice.
For a certified Air Conditioning and heating technician near Allen Texas, 75002, 75013, 75025, call Metro Express Service, a licensed air conditioning and heating repair service Contractor: (817) 516-0700
AC and Heating Repair License #TACLB009355E
Satisfied Allen Customers
We welcome your feedback. Please leave a review.
About Allen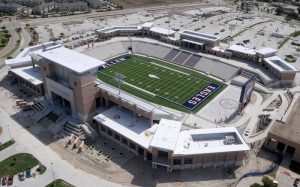 With several new retail districts, Allen is a booming town with a successful economy. Recent increases in population have led to Allen becoming a busy residential and commercial district. Allen is perhaps best known as the hometown of Olympic Gold Medalist Carly Patterson. Metro Express Service provides expert HVAC service to the residents and businesses of the Allen community.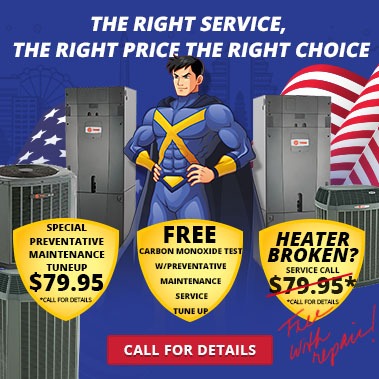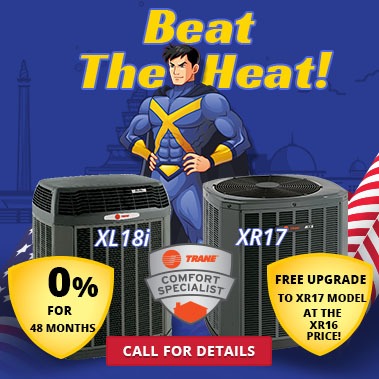 Local Reviews
for Allen, TX
Rated
5.0
out of 5 stars based on
3
customer reviews
Powered by Nearby Now
---
Excellent Service, Quick, Great Price
Shawn

-

Allen

,

TX



Motor went out on our aging a/c and they had it fixed quickly . Couldn't be happier with this company since installing our a/c almost 10 years ago. Chris was a knowledgeable technician that explained exactly what the issue was and what needed fixed.
---
Great Quick Service
karyn

-

Allen

,

TX



AV broke down on a Friday, had it back up and running early Saturday for a reasonable price.
---
Keep this guy ,he is a treasure for the company
Hassan

-

Allen

,

TX



If the oceans were ink ,the ocean will run out before I finish expressing how helpful he was.Imean it.
---
Adam E.
Second opinion on furnace. Found wrong voltage hot surface ignighter
Near
Carlisle Dr,

Allen

,

TX

75002
Sean H.
Control board burned out. Replace control, tested heater, safeties and blower motor. Filter is clean
Near
Edelweiss Dr,

Allen

,

TX

75002
Sean H.
Rate chewed wires outside. Fuse blown, not cooling. Replace damages wires and replace fuse. Repair damaged wiring harness internal to condenser.
Near
Rockcrossing Ln,

Allen

,

TX

75002
Chris W.
AC repair outside condenser fan motor ecm and capacitor
Near
Creek Springs Dr,

Allen

,

TX

75002
Sean H.
Unit frozen adjusting refrigerant charge
Near
Lauren Way,

Allen

,

TX

75002
Norman W.
Near
Rolling Hills Dr,

Allen

,

TX

75002
Sean H.
Quality check and second opinion on another company's work.
Near
Carolyn Ln,

Allen

,

TX

75002