Professional AC & Heating Repair, Installation & Maintenance in Benbrook, TX

Fast, 24/7 Emergency Air Conditioning Services in Benbrook, TX
For reliable air conditioning repair in Benbrook, call Metro Express Service 24/7. Our friendly operators are standing by to get you the help you need when you need it.
As a family owned and operated heating and air conditioning repair company, we know that our reputation is riding on every air conditioning repair we do. So we go the extra mile to make sure your AC system is working properly as quickly as possible. We're proud to offer some of the fastest response times of any HVAC company in the DFW area – usually two hours or less.
Call (817) 516-0700 Day or Night for
Emergency Air Conditioning Repair in Benbrook
Why Choose Us for Your Air Conditioning Repair Needs?
Friendly, live dispatchers 24 hours a day
Fast response times – typically in 2 hours or less
Licensed and insured service technicians
No repair too big or small
All major brands
Better Business Bureau A+ rated
EPA and NATE certified
1-year parts and labor warranty on all heating repairs
Metro Express Service has been providing quality air conditioning repair, including installation, repair, and general maintenance, to the Dallas-Fort Worth Metroplex since 1987. This means our AC repair technicians operate based on a background of over 20 years of experience. We offer our customers quality professionalism, as well as guaranteed satisfaction with the products we install and repair.
Trusting an air conditioning technician to come into your home is a difficult decision. At Metro Express Service, we make that easy for you, since all of our employees are background checked and drug tested to assure your safety. Our AC repair technicians are polite and clean, meaning you don't have to worry about foul language or a mess to clean up when the work is complete.
Don't count on just anyone to come to your home and fix your AC problem. Look for experience and guarantees. At Metro Express Service, your comfort in your home is the most important aspect of our business, and our goal is to strive to assure your air temperature and quality are to your liking.
Air Conditioning Maintenance – Do It Yourself vs. Professional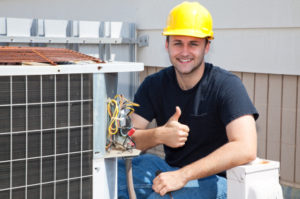 Metro Express Service has a highly qualified team of professionals that works hard to ensure we're the top choice for air conditioning service in Benbrook. We feel to keep cooling systems running at their optimum capacity, it's best for homeowners to perform maintenance on their systems between professional maintenance services. To make sure you're getting the highest quality air and efficiency from your cooling system, do the following:
Check your air filters monthly. If they're dirty, change or clean them (depending on the type). By doing this, you will improve your system's airflow so it isn't overworked or inefficient.
Check the outdoor unit on a regular basis. If there is visible dirt and debris, gently remove it. There shouldn't be anything surrounding the unit that could block airflow.
Check the AC's condensing coils to ensure there isn't anything stuck to them. The biggest problem we see is drying vents being too close and lint getting stuck on the coils. Make sure they dryer's vent is at least 10 feet from your indoor and outdoor units. The coils need to be cleaned frequently, but keep in mind they can be easily bent, which will compromise energy efficiency. To do this, you can use a garden hose, a cloth, and warm, soapy water.
When you call for professional air conditioner maintenance, our team will go above and beyond what you're able to do at home. You can expect:
We will use the latest advanced technology to provide a complete air conditioner inspection
We will inspect your ductwork (ductwork should be professionally cleaned every few years to remove any obstructions that can cause your AC to overwork)
We will check the air handlers
We will check the compressor
We will check the evaporator
We will check the condenser coils
We will check the blower motor
We will add refrigerant to your system (if needed)
We will oil the fans
We will check and clean or replace filters (if needed)
Quality Air Conditioning Repair Services 24/7
We know air conditioner emergencies aren't limited to normal business hours, and that's why we offer 24-hour emergency Benbrook AC repair services. If your system is making abnormal or excessive noise or odors, breaking down frequently, not cooling properly, not managing humidity levels correctly, or has low air pressure, it's time to call a professional. We will thoroughly inspect your system and give you a recommendation based on our findings. Depending on the severity of the issues, you may need air conditioner replacement instead of a simple AC repair service. We look forward to serving you – contact us today at (817) 516-0700
Heating Repair in Benbrook, TX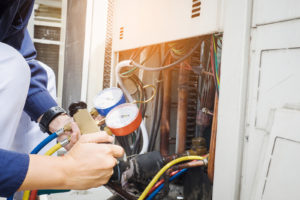 If you're like most people, you may be unsure of how your heater and heating system work. Many people who have heating system issues try to make repairs on their own, only to end up with heater repair bills later. The fact is, heating systems can often be complex, and without the right knowledge or tools, you can end up causing a lot of damage to your system and your home.
Trust Metro Express Service for Your Heating Repair Needs
Thankfully, residents of Benbrook, TX have an ally when it comes to heater repair: Metro Express Service. Metro Express Service is a trusted name in [ac_and_heating] repair in the Benbrook area, and they can help you too. Metro Express Service offers a variety of maintenance and heating repair services, including inspections and furnace repair. Having your heating unit inspected on a regular basis, even during the warmer months, can lead to increased efficiency and lower utility bills.
Expert Heating Repair is Just a Phone Call Away
Were a family owned and operated heating and air conditioning repair company, and have been delivering expert heating repairs to Benbrook homeowners and businesses since 1987.
We have a fleet of more than 40 service vehicles, and offer friendly, live dispatchers so you receive Fast, Friendly Service – Within 2 Hours in most cases.
We also offer a 1 Year Parts and Labor Warranty on all Heating and A/C Repair work, and our licensed, insured repair technicians will leave you with no questions about the operation or safety of your heating and air conditioning system.
Heater Repair Services Can Protect Your Home
Another reason Benbrook, TX residents are encouraged to seek out Metro Service Express is to protect the value of their homes. Problems with a heating system can lead to fires and other property damage, even during the summer. Even if you don't think your heater is having issues, it's still a smart idea to have the professionals at Metro Express Service inspect your unit on a regular basis.
We're a Full Service Heating and A/C Repair Comapny
Metro Express Service also offers a variety of HVAC services in addition to their heating repair services, including air duct cleaning, air conditioning repair and installations.
For fast, reliable heating repairs in Benbrook, call Metro Express Service today!
Metro Express Service – The Right Service, The Right Price, the Right Choice.
For a certified Air Conditioning and heating technician near Benbrook Texas, 76109, 76116, 76126, 76132,
call Metro Express Service
, a licensed air conditioning and heating repair service Contractor:
(817) 516-0700
Satisfied Benbrook Customers
About Benbrook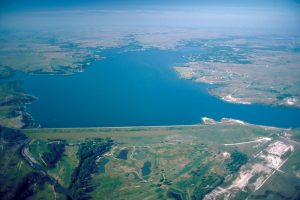 Incorporated as a village in 1947, Benbrook is located in the southwest corner of Tarrant County. In recent years, the population has grown wildly, reportedly reaching 24,000 in 2010. In the 1940s, legislation was passed to make the sale of beer and liquor illegal in Benbrook. Later, taverns were included in this law, and it wasn't until 1971 that Burleson legalized the sale of beer for off-premises consumption. Metro Express Service welcomes the business of the Benbrook community.