Best AC & Heating Repair, Installation & Maintenance in Burleson, TX

Fast, Reliable Air Conditioning Repair 24/7
For fast, reliable air conditioning repair in Burleson, call Metro Express Service day or night. We're a family owned and operated heating and air conditioning repair company, that's served the DFW area since 1987. In that time, we've built a strong reputation for quality workmanship and customer service that's second to none. When you call Metro Express Service for your air conditioning repair needs, you can rest assured that we'll be there when we say we will. In fact, we offer some of the fastest response times of any HVAC company in the DFW area – usually 2 hours or less.
Why Call Us for Air Conditioning Repair in Burleson?
Friendly, live dispatchers 24 hours a day
Fast response times – typically in 2 hours or less
Licensed and insured service technicians
No repair too big or small
All major brands
Better Business Bureau A+ rated
EPA and NATE certified
1-year parts and labor warranty on all heating repairs
Expert Air Conditioning Repair in Burleson
Metro Express Service has been providing quality air conditioning services, including installation, repair, and general maintenance, to the Dallas-Fort Worth Metroplex since 1987. This means our AC Repair technicians operate based on a background of over 20 years of experience. We offer our customers quality professionalism, as well as guaranteed satisfaction with the products we install and repair. Trusting an air conditioning technician to come into your home is a difficult decision. At Metro Express Service, we make that easy for you, since all of our employees are background checked and drug tested to assure your safety. Our AC repair servicemen are polite and clean, meaning you don't have to worry about foul language or a mess to clean up when the work is complete. Don't count on just anyone to come to your home and fix your AC. Look for experience and guarantees. At Metro Express Service, your comfort in your home is the most important aspect of our business, and our goal is to strive to assure your air temperature and quality are to your liking. Call Metro Express Service today at (817) 516-0700
Our AC Maintenance Services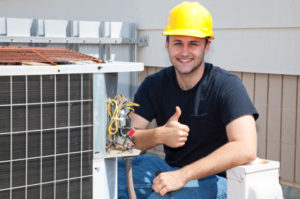 Air conditioner maintenance is essential to the life of the system. We offer the best Burleson TX air conditioning service in town and look forward to assisting you with your system. When you regularly schedule air conditioner maintenance with us, you will get the benefit of a more efficient system that offers a higher quality of air. When you call us for maintenance, the following will be completed:
Air handlers checked
Compressor checked
Evaporator checked
Condenser coils checked
Blower motor checked
Refrigerant added if needed
Fans oiled
Filters checked and cleaned or replaced
Whether you're in need of air conditioner service & repair, or something like replacement services, we have the solution for you. Contact us today at to learn more about the products and services we offer.
The Many Benefits of Upgrading Your Cooling System
For maintenance, installation and replacement, or AC repair, Burleson locals count on us! With time, cooling and heating systems break down and start showing signs of wear and tear. If you've been running your system for 10-15 years, it could very well be in need of replacement. If you would like to learn about our options, our team is standing by, ready to walk you through the process and to assist you with scheduling AC installation. Some of the main benefits of upgrading are:
– Greater system life – A higher standard of energy efficiency – Increased monthly savings on energy bills – Quality indoor air and enhanced comfort – Less repairs – More even cooling throughout your indoor spaces – Excellent humidity control
Upgrading to a new cooling system is a big investment. We want to help you find the investment that is best for you, and that's why our highly knowledgeable techs will walk you through every step of the process and won't sell you anything you don't need or want. One of the best places to start in making this decision is comparing the cost of maintaining your current system with the cost of a new system coupled with savings from energy efficiency. For more info, contact us today at (817) 516-0700.
24 Hour Emergency Heating Repair in Burleson, TX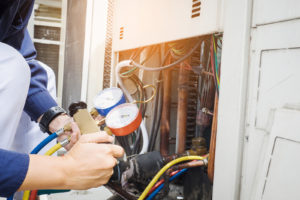 If you're like most people, you may be unsure of how your heater and heating system work. Many people who have heating system issues try to make repairs on their own, only to end up with heating repair bills later. The fact is, heating systems are complex machines, and without the right knowledge or tools, you can end up causing a lot of damage to your system and your home. Family owned and operated, Metro Express Service has been providing expert heating repair services to our neighbors in Burleson and throughout the DFW area since 1987. Over the years, we've established a reputation for reliability and exceptional customer service that's second to none. Our licensed, insured heating repair technicians undergo extensive background screenings and ongoing training, and work on all major brands including Trane, Lennox, Goodman, Amana, and others.
What to do when Heater problems occur
Heating system problems can occur at any time of the day or night. When they do – we're just a phone call away. We have a fleet of more than 40 service vehicles, and friendly, live dispatchers and our response times are among the fastest of any HVAC company in the area. In most cases, your service technician will arrive at your home or workplace in 2 hours or less. And we stand behind every heating system repair with a full 1-Year Parts and Labor Warranty.
Trust Metro Express Service for Your Heating Repair Needs
Thankfully, residents of Burleson, TX have an ally when it comes to heating repair: Metro Express Service. Metro Express Service is a trusted name in [ac_and_heating] repair in the Burleson area, and they can help you too. Metro Express Service offers a variety of maintenance and heater repair services, including inspections and furnace repair. Having your heating unit inspected on a regular basis, even during the warmer months, can lead to increased efficiency and lower utility bills. Contact Metro Express today.
Heater Repair Services Can Protect Your Home
Another reason Burleson, TX residents are encouraged to seek out Metro Service Express is to protect the value of their homes. Problems with a heating system can lead to fires and other property damage, even during the summer. Even if you don't think your heater is having issues, it's still a smart idea to have the professionals at Metro Express Service inspect your unit on a regular basis.
More Than Just Heaters
Metro Express Service also offers a variety of HVAC services in addition to their heating repair services, including air duct cleaning and air conditioning repair. If you're in the Burleson, TX area, and you're unsure about your current system, call Metro Express Service today at to schedule an inspection appointment.
Metro Express Service – The Right Service, The Right Price, the Right Choice.
License #TACLB009355E
For a certified Air Conditioning and heating technician near Burleson Texas, 76028, 76058, 76097, call Metro Express Service, a licensed air conditioning and heating repair service Contractor:
(817) 516-0700
Satisfied Burleson Customers
We welcome your feedback. Please leave a review.
About Burleson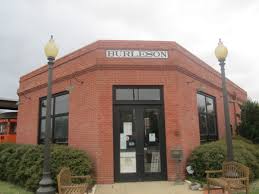 Burleson is a rapidly growing southern suburb of Fort Worth, named for a former president of Baylor University in Waco. In the past ten years, Burleson's population has risen from 21,000 to over 34,000. Kelly Clarkson, the first winner of American Idol, is from the town, and MTV's My Life as Liz if filmed here. A historical marker is posted at the commemorative spot for the 125th anniversary of the First Baptist Church, an event celebrated in 2009. Metro Express Service is proud to serve residents in Burleson.
Local Reviews
for Burleson, TX
Rated
5.0
out of 5 stars based on
3
customer reviews
Powered by Nearby Now
---
Great service
Linda

-

Burleson

,

TX



Julio did a great job.
---
New system - so for, so go!
Troy

-

Burleson

,

TX



I believe Trane to be the best. Now I have found an AC company that seems to have the same qualitys as Trane. Thanks M.E.S.
---
Great Service!
Melissa

-

Burleson

,

TX



Norman was very prompt and knowledgeable!! I will definitely recommend MES and use them again in the future.
---
Jr M.
Ac service
Near
Cliffside Dr S,

Burleson

,

TX

76028
Jr M.
Ac service
Near
Cliffside Dr S,

Burleson

,

TX

76028
Byron K.
Air Preventative Maintenance
Near
Parkview Dr,

Burleson

,

TX

76028
Byron K.
Air Preventative Maintenance
Near
Clinton St,

Burleson

,

TX

76028
Byron K.
Changed thermostat
Near
Lauren Dr,

Burleson

,

TX

76028
Byron K.
2- Quality Checks
Near
Sierra Vista Ct,

Burleson

,

TX

76028
Julio N.
Maintenance
Near
SE Robert St,

Burleson

,

TX

76028
Chris W.
Heating maintenance and cleaning plus drain cleaning
Near
Meandering Ln,

Burleson

,

TX

76028
Julio N.
Low on refrigerant
Near
Ben St,

Burleson

,

TX

76028
Julio N.
Low on refrigerant
Near
Ben St,

Burleson

,

TX

76028
Chris W.
Quality check on new install Trane xv 20i variable speed
Near
County Rd 605,

Burleson

,

TX

76028
Adam E.
Ac maintenance
Near
Shoreline Dr,

Burleson

,

TX

76028
Norman W.
Estimate
Near
NE Cindy Ln,

Burleson

,

TX

76028