Expert AC & Heating Repair, Installation & Maintenance Services in Crowley, TX

Fast, Reliable 24/7 Air Conditioning Repair Service
Quality AC repair Crowley, Tx is something Metro Express Service has been providing for almost 30 years. Our Air Conditioning Repair technicians have over 20 years of experience of service. We provide all of our customers professionalism and guaranteed satisfaction with all of our products and services.
Metro Express Service Offers:
Friendly, live dispatchers 24 hours a day
Fast response times – typically in 2 hours or less
Licensed and insured service technicians
No repair too big or small
All major brands
Better Business Bureau A+ rated
EPA and NATE certified
1-year parts and labor warranty on all heating repairs
Call (817) 516-0700 for 24-Hour
Emergency Air Conditioning and Heating Repair in Crowley
Allowing someone into your home to work on your air conditioning system is a difficult decision. Here at Metro Express Service, we make this an easy decision. All of our employees have background checks conducted and drug tested to assure your safety and peace of mind. Our AC repair servicemen are polite and clean, meaning you can rest assured that there will be no foul language or a mess to clean up after their work is done.
Look for experience and guarantees rather than counting on anyone into to your home to handle your AC repairs. At Metro Express Service, your comfort is the most important aspect of our business, and our goal is to to assure that the air temperature and air quality of your home are to your liking.
Contact Metro Express Savers today at (817) 516-0700
Air Conditioner Maintenance Services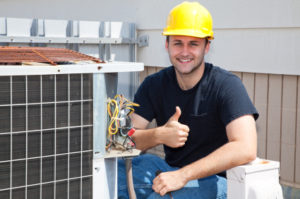 Air conditioner maintenance is one of the best ways to ensure your system functions at its peak and doesn't cost you more than is necessary on cooling costs. If you're not sure when the right time is for service, contact the team that provides ac repair Crowley residents consider the best – Metro Express Service! There are many benefits to having a professional regularly service your cooling system, such as:
– Increased energy efficiency
– Minor issues identified before they become worse
– Parts are cleaned and serviced so system operates at its max capacity
– Air quality is increased
When you call us for service, you can expect us to use the latest technology during the inspection, inspect the ductwork, check air handlers, check the compressor, check the evaporator, check the condenser coils, check the blower motor, add refrigerant if it's low, oil the fans, and check and replace your filters. Contact us today to schedule AC maintenance.
Air Conditioning Installation Services
We are the leading choice for maintenance, installation, and AC repair Crowley because we don't try to oversell our customers and we work hard to get to the bottom of the air conditioner issues we service. We know that often it is difficult to determine if you should keep putting money into repairs and service for your cooling system, rather than just replacing it. When an air conditioner has reached 10-15 years, has poor energy efficiency, doesn't cool properly, costs a lot to run, or needs continued repairs, it's usually a good indication it's time for air conditioning installation & replacement in Crowley. If that's the case, our team is standing by to take your call and assist you in finding the new system to fit your needs. Don't wait a moment longer to schedule air conditioner installation – contact us today!
Heating Repair Crowley, TX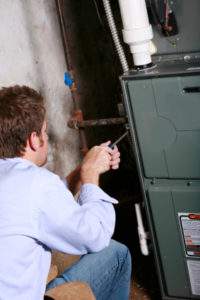 If you're like most people, you may be unsure of how your heater and heating system work. Many people who have heating system issues try to make repairs on their own, only to end up with heater repair bills later. The fact is, heating systems can often be complex, and without the right knowledge or tools, you can end up causing a lot of damage to your system and your home.
Trust Metro Express Service for Your Heating Repair Needs
Since 1987, homeowners and businesses in Crowley, TX have relied on us to provide them with reliable, affordable heating repair services.
Call us Now for 24-Hour Emergency Air Conditioning and Heating Repair in Crowley
Friendly, live dispatchers around the clock
Licensed and insured service technicians
Fast response times – usually in 2 hours or less
All major makes and models
1-year parts and labor warranty on every heating repair we do
Heating Repair Services Protect Your Home
Another reason Crowley, TX residents are encouraged to seek out Metro Service Express is to protect the value of their homes. Problems with a heating system can lead to fires and other property damage, even during the summer.
Even if you're not currently having issues with your heating system, it's still a smart idea to have the professionals at Metro Express Service inspect your unit on a regular basis.
More Than Just Heaters
Metro Express Service also offers a variety of HVAC services in addition to their heating repair services, including air duct cleaning and air conditioning repair.
If you're in the Crowley, TX area, and you're unsure about your current system, call Metro Express Service today at (817) 516-0700 to schedule a heating tune up.
For FAST, reliable air conditioning and heating repair in Crowley, call the professionals at Metro Express Service day or night.
For a certified Air Conditioning and heating technician near Crowley Texas, 76036, call Metro Express Service, a licensed air conditioning and heating repair service Contractor: (817) 516-0700
Metro Express Service – The Right Service, The Right Price, the Right Choice.
License #TACLB009355E
Satisfied Crowley Customers
We welcome your feedback. Please leave a review
About Crowley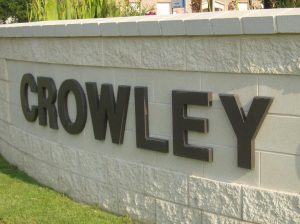 Crowley originated with the first settlers by Deer Creek in the 1840s, who migrated a bit to the west to accommodate the coming of the Gulf, Colorado, and Santa Fe Railroad lines. Its first railroad depot was built in 1885, and from then on the population grew. Crowley is the hometown of character Mike Dawson and the location of the game Dark Seed II. Metro Express Service proudly provides quality service to the 7,500 residents of the Crowley community.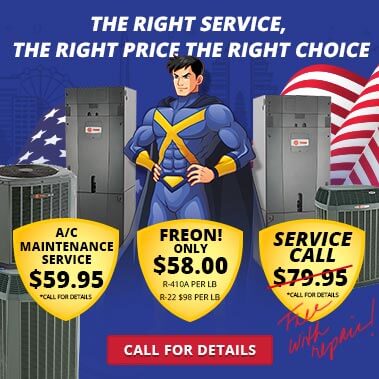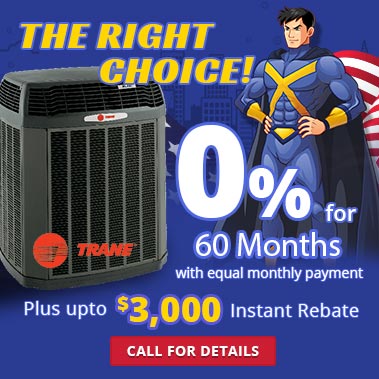 Local Reviews
for Crowley, TX
Rated
5.0
out of 5 stars based on
2
customer reviews
Powered by Nearby Now
---
Great service, knowledgeable, and prompt
Harvey

-

Crowley

,

TX



---
Winter Check
Harvey

-

Crowley

,

TX



Our service rep arrived on time, performed the service very quietly, very methodical and seemingly with an eagerness to answer all questions. I love the service Metro Express has always provided.
---
Edward G.
Air conditioning check up
Near
Stonefield Rd,

Crowley

,

TX

76036
Jr M.
Ac maintenance
Near
E Rancho Diego Ln,

Crowley

,

TX

76036
Jr M.
Ac maint
Near
Magdalen Ave,

Crowley

,

TX

76036
Edward G.
Heater maintenance
Near
Strickland Dr,

Crowley

,

TX

76036
Jr M.
Ac repair
Near
Worchester Dr,

Crowley

,

TX

76036
Edward G.
Did a heating checkup on a system.
Near
Wilderness Trail,

Crowley

,

TX

76036
Byron K.
Air Preventative maintenance
Near
Chapman St,

Crowley

,

TX

76036
Efrain O.
Thermostat temperature going down
Near
Williamson Rd,

Crowley

,

TX

76036
Steve W.
Near
Stonefield Rd,

Crowley

,

TX

76036