Top AC & Heating Repair, Installation & Maintenance Services in DeSoto, TX
Fast, Affordable DeSoto Air Conditioning services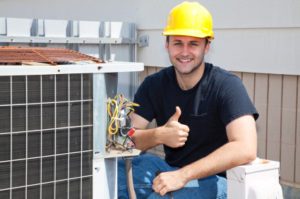 For reliable, affordable air conditioning repair in DeSoto, call Metro Express Service day or night.
We've been providing quality air conditioning repair services, including installation, repair, and general maintenance, to DeSoto homeowners since 1987.
This means our AC Repair technicians operate based on a background of over 20 years of experience. We offer our customers quality professionalism, as well as guaranteed satisfaction with the products we install and repair.
Trusting a HVAC technician to come into your home is a difficult decision. At Metro Express Service, we make that easy for you, since all of our employees are background checked and drug tested to assure your safety. Our AC repair servicemen are polite and clean, meaning you don't have to worry about foul language or a mess to clean up when the work is complete.
Don''t count on just any air conditioning repair company to come to your home and fix your AC problem. Look for experience and guarantees. At Metro Express Service, your comfort in your home is the most important aspect of our business, and our goal is to strive to assure your air temperature and quality are to your liking.
For Expert Air Conditioning and Heating Repair in DeSoto
Call Metro Express Savers 24/7 at (972) 263-2500
Our DeSoto Maintenance Services
Metro Express Service is dedicated to providing the leading air conditioning repair service in DeSoto, and that's why we encourage residents and business owners to commit to seasonal system maintenance. Over time, cooling systems show signs of wear and tear more and more, and by having your system professionally maintained, you can ensure your system doesn't have issues or breakdown prematurely. When you contact us for air conditioner maintenance, you can expect us to:
Check and replace filters
Check air handlers
Check the compressor
Check the evaporator
Check the condenser coils
Check the blower motor
Add refrigerant if it's low
Oil the fans
Inspect the ductwork
Use the latest technology during the inspection
With AC maintenance, you will notice an increase in efficiency and air quality. Often parts become dirty and coated with grime, which can cause the system to have to work harder and become less efficient, so professional maintenance keeps the system in tip-top shape. Whatever your needs, maintenance or AC repair, DeSoto residents trust us. Contact us today!
Signs It is Time to Start Looking for a New AC System
Many homeowners dread the day that they will have to replace their cooling system, and that's why the team at Metro Express Service wants to make the process as painless as possible. When in need of air conditioner installation, DeSoto Texas locals know we're the best in the business and won't sell you something you don't want or need. The following are signs that it's time for air conditioner installation or replacement:
– Unit cycles on and off frequently
– House is dusty
– System uses old/outdated R-22 refrigerant
– System makes excessive noise
– Cooling costs are high
– System can't properly cool your home
– System requires frequent repairs
– System is 10-15 years old
If you've noticed these signs, our team is standing by to take your call and help you determine which system is right for you. We'll help you find an energy efficient unit that will save you on monthly cooling costs and do a much better job at making your indoor air cool and comfortable.
For fast, reliable air conditioning and heating repair in Desoto
Call Metro Express Service today at (972) 263-2500
Reliable, Affordable Heating Repair Services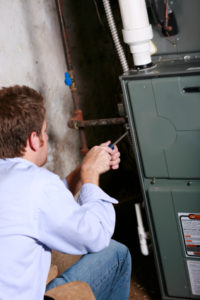 If you're like most people, you may be unsure of how your heater and heating system work. Many people who have heating system issues try to make repairs on their own, only to end up with heater repair bills later.
The fact is, heating systems can often be complex, and without the right knowledge or tools, you can end up causing a lot of damage to your system and your home.
Metro Express Service offers a variety of maintenance and heating repair services, including inspections and furnace repair. Having your heating unit inspected on a regular basis, even during the warmer months, can lead to increased efficiency and lower utility bills.
Call us 24 /7 for Emergency Air Conditioning and Heating Repair Service in Desoto
We'll Be There Within 2 Hours in Most Cases
Why Choose Us for Your Air Conditioning and Heating Repair Services?
As a family owned and operated heating and AC repair company, we're committed to providing you with the best, most responsive services possible:
Friendly, live dispatchers 24 hours a day
Fast response times – typically in 2 hours or less
Licensed and insured service technicians
No repair too big or small
All major brands
Better Business Bureau A+ rated
EPA and NATE certified technicians
1-year parts and labor warranty on all heating repairs
Another reason DeSoto, TX residents are encouraged to seek out Metro Service Express is to protect the value of their homes. Problems with a heating system can lead to fires and other property damage, even during the summer. Even if you don't think your heater is having issues, it's still a smart idea to have the professionals at Metro Express Service inspect your unit on a regular basis.
More Than Just Heating Repair
Metro Express Service also offers a variety of HVAC services in addition to their heating repair services, including air duct cleaning and air conditioning repair. Call Metro Express Service today at (817) 516-0700 or (972) 263-2500 to schedule an inspection or heating repair in Desoto. We serve entire DeSoto, TX 75115, 75123.
Metro Express Service – The Right Service, The Right Price, the Right Choice.
License #TACLB009355E
Satisfied DeSoto Customers
About DeSoto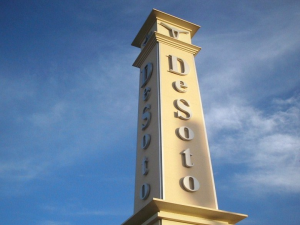 DeSoto is south of Dallas in an area known as the Best Southwest of North Texas. First settled in 1847, DeSoto is one of the oldest communities in the North Texas region. In 2006, the National Civic League bestowed DeSoto with the All-American City Award, one of the oldest community recognition, to celebrate its diversity and dedication of the residents to work together to achieve great results in community problem solving. Metro Express Service provides HVAC service to residents and businesses in the DeSoto community.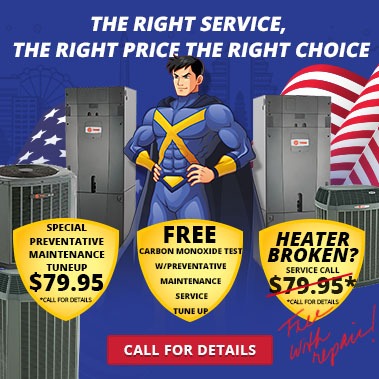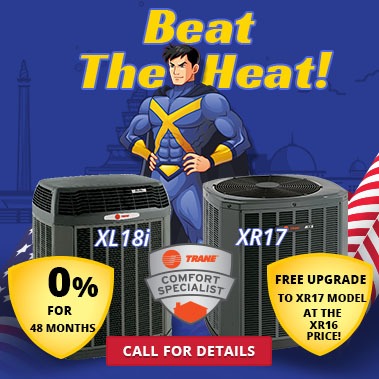 Local Reviews
for DeSoto, TX
Rated
5.0
out of 5 stars based on
1
customer reviews
Powered by Nearby Now
---
Excellent service
Frank

-

DeSoto

,

TX



Efrain quickly found and resolved the problem. He explained everything he did and was extremely professional and courteous. Thank you for the same day service.
---
Byron K.
Heat Preventative Maintenance
Near
Meadowlark Ln,

DeSoto

,

TX

75115
Byron K.
Quality Check
Near
S Silver Creek Cir,

DeSoto

,

TX

75115
Byron K.
Heat Preventative Maintenance
Near
Bramble Creek Dr,

DeSoto

,

TX

75115
Byron K.
Quality Check
Near
Mantlebrook Dr,

DeSoto

,

TX

75115
Byron K.
Quality Check
Near
Aviary Dr,

DeSoto

,

TX

75115
Byron K.
Air Preventative Maintenance
Near
Hemlock Dr,

DeSoto

,

TX

75115
Efrain O.
Air conditioning not cooling
Near
Meadowbrook Dr,

DeSoto

,

TX

75115