Expert AC & Heating Repair, Installation & Maintenance Services in Grapevine, TX
Air Conditioning Services Grapevine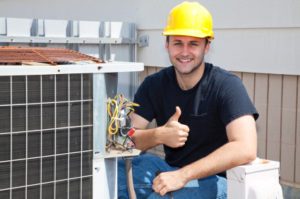 Metro Express Service has been providing quality air conditioning services, including installation, repair, and general maintenance, to the Dallas-Grapevine Metroplex since 1987. This means our AC Repair technicians operate based on a background of over 20 years of experience. We offer our customers quality professionalism, as well as guaranteed satisfaction with the products we install and repair.
Trusting an ac and heating technician to come into your home is a difficult decision. At Metro Express Service, we make that easy for you, since all of our employees are background checked and drug tested to assure your safety. Our AC repair servicemen are polite and clean, meaning you don't have to worry about foul language or a mess to clean up when the work is complete.
Don't count on just anyone to come to your home and fix your heater or AC problem. Look for experience and guarantees. At Metro Express Service, your comfort in your home is the most important aspect of our business, and our goal is to strive to assure your air temperature and quality are to your liking.
Satisfied Grapevine Customers
We welcome your feedback. leave a review.
Why Do I Need My AC Professionally Maintained?
If it's been years since you had your AC maintained by a professional, it's time to call us for Grapevine air conditioning service. People often underestimate the many benefits of having air conditioner maintenance regularly performed by a professional. System maintenance is essential to ensure the system performs as it should, to the correct energy efficiency standards, and to getting the most use and life out of the system as you can. Maintenance is also the best way to avoid unexpected issues requiring air conditioner repair in Grapevine. When you contact us for service, we will use the latest technology available to do a thorough inspection of your system so nothing is missed. Some of the services we will perform are:
Fans oils
Refrigerant added (if needed)
Filters cleaned or replaced (depending on type of filter)
Evaporator checked
Compressor checked
Air handlers checked
Blower motor checked
Condenser checked
Don't wait a moment longer – contact us today for AC system maintenance!
When Is it Time to Replace My AC?
We are the leading choice for AC installation Grapevine locals trust! We know that making the decision to replace your air conditioner is a big one, and we want to assure our customers that we won't sell you anything you don't want or need. Look for these signs indicating it's time to replace your AC:
– System is older than 10-15 years
– System is uncharacteristically loud or emitting foreign odors
– System needs constant repairs and service
– System maintenance does not enhance performance
– System costs a lot to operate
– System has poor energy efficiency
– System uses old refrigerant (R-22)
– System can't effectively cool home
– System can't effectively manage humidity levels
We'll walk you through every step of the process to ensure the system you select for air conditioner installation is the right one for your needs. Contact us today to learn more!
Reliable Heating Repair in Grapevine, TX
When you need fast, dependable heating repair services in Grapevine, Metro Express Service is at your service 24/7.
Call (817) 516-0700 for Emergency Air Conditioning and Heating Repair in Grapevine
Heating Repairs Done Right the First Time
Our live dispatchers are standing by to help you 24 hours a day, 7 days a week.
As a family owned and operated air conditioning and heating company, we understand that our reputation is riding on every heating repair job we do.  That's why we hire only the most honest, ethical and knowledgeable heating and AC repair techs in the DFW area.
We're so confident in our service tech's skills and abilities that we stand behind every heating repair job with a full 1-year parts and service warranty.
Our service technicians go the extra mile to ensure that the job is done right.Our service technicians are fully licensed and insured, and work on straight salary – not commission – so they'll never try to sell you services or parts you don't actually need.
Friendly, live dispatchers 24 hours a day
Fast response times – typically in 2 hours or less
Licensed and insured heating repair technicians
No repair too big or small
All major brands
EPA and NATE certified
1-year parts and labor warranty on all heating repairs
Don't take chances with your family's comfort and safety.  Trust Metro Express Service for quality heating repairs in Grapevine. We server entire Grapevine TX 75019, 75261, 76051, 76092, 76099
Call Metro Express today at (817) 516-0700 for Air Conditioning and Heating Repair in Grapevine.
Metro Express Service – The Right Service, The Right Price, the Right Choice.
Air Conditioning and Heating Repair License #TACLB009355E
About Grapevine
Grapevine is a suburb of both Dallas and Fort Worth located in Tarrant County with a population of over 51,000.
While the city is in a period of growth, it clings to history with its historical downtown district. CNNMoney.com rated Grapevine as one of America's Best Places to Live in 2007.
Attractions include the Gaylord Texan, a Mills Mall outlet, and Great Wolf Lodge. The lake also provides family entertainment.
Metro Express Service has been offering quality air conditioning and heating repair services to residents of the Grapevine community since 1987.
Local Reviews
for Grapevine, TX
Rated
5.0
out of 5 stars based on
2
customer reviews
Powered by Nearby Now
---
Excellent tech! Explained everything I asked in a way I understood!! Pleased with the price.
Cyncha

-

Grapevine

,

TX



---
EXCELLENT REPEAT SERVICE
Tom

-

Grapevine

,

TX



---
Deron T.
Furnace repair
Near
Fall Creek,

Grapevine

,

TX

76051
Deron T.
AC Service
Near
Mercury Dr,

Grapevine

,

TX

76051
Byron K.
Air Preventative Maintenance
Near
Bayou Rd,

Grapevine

,

TX

76051
Byron K.
Air Preventative Maintenance
Near
Roundup Trail,

Grapevine

,

TX

76051
Byron K.
Air Preventative Maintenance, changed contactor
Near
Briarcrest Dr,

Grapevine

,

TX

76051
Byron K.
Quality Check
Near
Knight Ct,

Grapevine

,

TX

76092
Byron K.
Air preventative maintenance
Near
Bradford Dr,

Grapevine

,

TX

76051
Byron K.
Near
Bradford Dr,

Grapevine

,

TX

76051
Steve W.
Heat maintenance on Trane system
Near
Live Oak Dr,

Grapevine

,

TX

76051
Kelly S.
Visiting with Miss Paris about a new AC system
Near
Hampton Rd,

Grapevine

,

TX

76051
Adam E.
Replacing condenser and coil
Near
Cardinal Ct,

Grapevine

,

TX

76051
Chris W.
Preventive maintenance
Near
Flameleaf Dr,

Grapevine

,

TX

76051
Adam E.
Preventive air maintenance washed-out condenser coils replace filter install hard start kit to prolong life of compressor
Near
Shady Meadow Dr,

Grapevine

,

TX

76051
Chris W.
Warranty repair furnace control board Lennox two stage equipment
Near
Pinon Ct,

Grapevine

,

TX

76051
Steve W.
Heat maintenance on Trane system 4TWR5030E1000AC
Near
S Riverside Dr,

Grapevine

,

TX

76051