Affordable AC & Heating Repair, Installation & Maintenance Services in Lewisville, TX
Air Conditioning Services Lewisville
Metro Express Service has been providing quality air conditioning services, including installation, repair, and general maintenance, to the Dallas-Lewisville Metroplex since 1987. This means our AC Repair technicians operate based on a background of over 20 years of experience. We offer our customers quality professionalism, as well as guaranteed satisfaction with the products we install and repair. Trusting a HVAC technician to come into your home is a difficult decision. At Metro Express Service, we make that easy for you, since all of our employees are background checked and drug tested to assure your safety. Our AC repair servicemen are polite and clean, meaning you don't have to worry about foul language or a mess to clean up when the work is complete. Don't count on just anyone to come to your home and fix your heater or AC problem. Look for experience and guarantees. At Metro Express Service, your comfort in you home is the most important aspect of our business, and our goal is to strive to assure your air temperature and quality are to your liking.
Satisfied Lewisville Customers
We welcome your feedback. Please leave a review.
Air Conditioner Maintenance
AC maintenance is an essential part of Lewisville air conditioning service. Maintenance that is performed by a professional based on the correct recommendations for frequency is the best way to keep your system running properly for years. It can also boost the system's efficiency and improve your indoor air quality. When you contact us for maintenance, we will check the following:
Thermostat
Evaporator
Condenser Coils
Blower Motor
Filters
Air Handlers
Compressor
You will notice a difference in your system after it's been properly maintained. If your system seems to be needing a little more than inspection and maintenance, you can also count on us for Lewisville AC repair. To learn more, contact us today!
Upgrading Your AC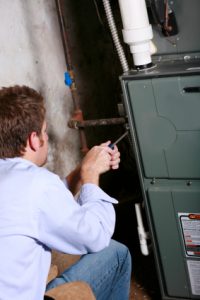 We know that deciding it's time for air conditioner installation can be a process that requires a lot of thought, and that's why we'll be with you every step of the way. There are three major things to consider when thinking about scheduling Lewisville air conditioner installation service: The cost of a new system. Budget is normally the biggest determining factor for most people. Decide on your budget so you know where to start. The size of the system. Air conditioners that are too large or too small for the size of the home will be inefficient and ineffective at cooling properly. Our technicians will closely assess the square footage of the structure and how energy efficient it is to determine what size system you'll need for best results. The efficiency ratings of the system. Look at the efficiency ratings of the system. The higher the rating, the more efficient the system will be. The more efficient the system is, the more you'll save on cooling costs every month. Remember, this is an investment that you'll have for years to come, so efficiency matters! To learn more about the air conditioning and heating repair and other services we provide, contact us today!
24-Hour Air Conditioning and Heating Service
The weather can change at any moment. When it does, you want to have some form of comfort in your home. A heating and air conditioning system is the go-to choice. Of course, even a modern, high-efficiency HVAC system can, and will, break down on occasion. If that happens, you need immediate relief. The temperature outside is only going to rise. Call in professional, 24/7 air conditioning service in Lewisville, TX!
At Metro Express Service, we handle common air conditioning and heating problems, and also major inconveniences. We're known for providing upfront pricing, guaranteed repairs, licensed technicians, and emergency HVAC service for air conditioning, furnace, and other key heating elements. It takes just one phone call. Once you call, we'll send an experienced, certified technician straight to your doorstep. It's that simple. No matter the time, no matter the problem; you deserve direct access to 24-hour air conditioning and heating services!
Expert Heating Repair Lewisville, TX
If you're like most people, you may be unsure of how your heater and heating system work. Many people who have heating system issues try to make repairs on their own, only to end up with heater repair bills later. The fact is, heating systems can often be complex, and without the right knowledge or tools, you can end up causing a lot of damage to your system and your home.
Trust Metro Express Service for Lewisville Heater Repair

Thankfully, residents of Lewisville, TX have an ally when it comes to heater repair: Metro Express Service. Metro Express Service is a trusted name in [ac_and_heating] repair in the Lewisville area, and they can help you too. Metro Express Service offers a variety of maintenance and heating repair services, including inspections and furnace repair. Having your heating unit inspected on a regular basis, even during the warmer months, can lead to increased efficiency and lower utility bills. Why choose us for heating repair in Lewisville? We offer:
Friendly, live dispatchers 24 hours a day
Fast response times – typically in 2 hours or less
Licensed and insured service technicians
No repair too big or small
All major brands
Better Business Bureau A+ rated
EPA and NATE certified
1-year parts and labor warranty on all heating repairs
Heating Repair Services Can Protect Your Home
Another reason Lewisville, TX residents are encouraged to seek out Metro Service Express is to protect the value of their homes. Problems with a heating system can lead to fires and other property damage, even during the summer. Even if you don't think your heater is having issues, it's still a smart idea to have the professionals at Metro Express Service inspect your unit on a regular basis. We serve entire Lewisville, TX 75010, 75028, 75029, 75056, 75057, 75065, 75067, 75077.
More Than Just Heaters
Metro Express Service also offers a variety of HVAC services in addition to their heating repair services, including air duct cleaning and air conditioning repair. If you're in the Lewisville, TX area, and you're unsure about your current system, call Metro Express Service today at (817) 516-0700 or (972) 263-2500 to schedule an inspection appointment or heating repair services in Lewisville.
Metro Express Service – The Right Service, The Right Price, the Right Choice. Air Conditioning and Heating Repair License #TACLB009355E
About Lewisville
Built on the shores of Lake Lewisville, the city of Lewisville is a thriving community of mixed residential, commercial, and retail industry. Lewisville offers a smaller community with excellent schools that still offers the amenities of a larger city, while also capturing the thrill of entertainment with activities at the lake. Metro Express Service is proud to serve the residents and businesses of the Lewisville community.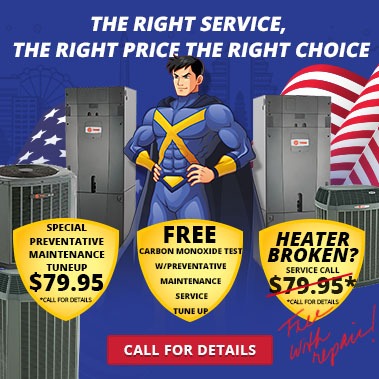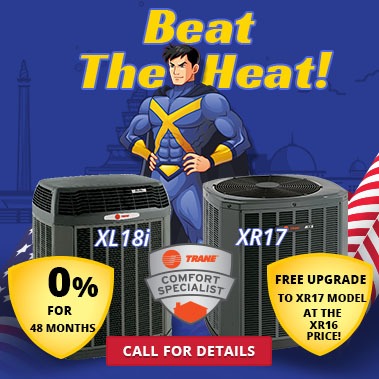 Local Reviews
for Lewisville, TX
Rated
5.0
out of 5 stars based on
4
customer reviews
Powered by Nearby Now
---
Great service! Awesome price!
Amanda

-

Lewisville

,

TX



Great customer skills, explained​ with detail and great information. Thanks
---
Great service
Pam

-

Lewisville

,

TX



Sean is very professional and is very knowledgeable about air conditioning repairs. He took his time until he found the problem. I really appreciate his conern for your customer. He is truly an asset to your company.
---
Great service
Linda

-

Lewisville

,

TX



---
Superb!
David

-

Lewisville

,

TX



Great, on time and no up sale! Amazing experience.
---
Byron K.
Quality Check
Near
Briarcliff Rd,

Lewisville

,

TX

75067
Chris W.
AC contract maintenance
Near
Sellmeyer Ln,

Lewisville

,

TX

75077
Norman W.
Near
Camelia Dr,

Lewisville

,

TX

75067
Adam E.
Fix ac
Near
S Stemmons Fwy,

Lewisville

,

TX

75067
Sean H.
Fixing refrigerant leak in condensing unit.
Near
Sendero Trail,

Lewisville

,

TX

75067
Bruce R.
2 systems maintenance, repaired control wire
Near
Elmhurst Ln,

Lewisville

,

TX

75028
Adam E.
Diagnosed furnace problem with air filter and faulty high limit switch. Fixed the problem now furnace operating normal.
Near
Jacobson Dr,

Lewisville

,

TX

75067
Adam E.
Fix firnace
Near
Legends Dr,

Lewisville

,

TX

75057