Top AC & Heating Repair, Installation & Maintenance Services in Midlothian, TX
Air Conditioning Services Midlothian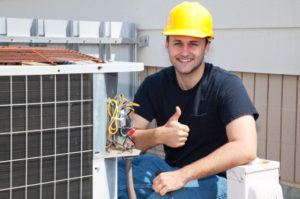 Metro Express Service has been providing quality air conditioning services, including installation, repair, and general maintenance, to the Dallas-Midlothian Metroplex since 1987. This means our AC Repair technicians operate based on a background of over 20 years of experience. We offer our customers professionalism, as well as guaranteed satisfaction with the products we install and repair. Trusting an air conditioning technician to come into your home is a difficult decision. At Metro Express Service, we make that easy for you, since all of our employees are background checked and drug tested to assure your safety. Our AC repair servicemen are polite and clean, meaning you don't have to worry about foul language or a mess to clean up when the work is complete. Don't count on just anyone to come to your home and fix your AC. Look for experience and guarantees. At Metro Express Service, your comfort in your home is the most important aspect of our business, and our goal is to strive to assure your air temperature and quality are to your liking.
Does My AC Need to be Maintained?
When is the last time you called for professional air conditioning service in Midlothian? Air conditioner maintenance performed by a professional on a regular basis is necessary for the system to work properly and to achieve its maximum cooling capacity and energy efficiency. Systems that are neglected will break down sooner, have more issues requiring repair, and struggle to cool properly and efficiently. We are very thorough in our maintenance visits to ensure every aspect is checked and serviced if necessary. We use the latest in advanced technology for inspections so nothing is missed. During a maintenance service visit, some of the areas we check and address are:
Air handlers
Compressor
Evaporator
Condenser coils
Blower motor
Refrigerant (will add if needed)
Fan will be oiled
Filters (will be cleaned or replaced if needed)
If your system is already having issues beyond the scope of maintenance, you can count on us for AC repair, Midlothian residents! Contact us today to learn more about our services or to schedule air conditioner maintenance.
Air Conditioner Replacement
We know that air conditioner replacement can be a costly endeavor. We want what is best for each customer, which means spending an amount they're comfortable with on air conditioner installation and a system that best suits their needs. When financially preparing to upgrade or replace your system, consider: Cost of continued AC repair vs. replacement – Air conditioner repairs can quickly add up. If you're spending a lot on continued repairs, total the cost you've spent over the past few months and compare it to the cost of a new system. If you've spent more than half the cost of a new system in repairs, you shouldn't keep wasting money on failing equipment. Savings with a new, energy efficient system – When shopping for a new cooling system, take a look at the efficiency ratings. The higher the rating, the more efficient the system. With a new, energy efficient air conditioner, you will save quite a bit on monthly cooling costs. Take a look and see how quickly your monthly savings with a new system will amount to the purchase price. To learn more about our products for installation and services offered, contact Metro Express Service today !
Heater Repair Midlothian, TX
If you're like most people, you may be unsure of how your heater and heating system work. Many people who have heating system issues try to make repairs on their own, only to end up with heater repair bills later. The fact is, heating systems can often be complex, and without the right knowledge or tools, you can end up causing a lot of damage to your system and your home.
Trust Metro Express Service for Midlothian Heater Repair
Our heating repair technicians are fully licensed and insured Thankfully, residents of Midlothian, TX have an ally when it comes to heater repair: Metro Express Service. Metro Express Service is a trusted name in heating repair in the Midlothian area, and they can help you too. Metro Express Service offers a variety of maintenance and heating repair services, including inspections and furnace repair. Having your heating unit inspected on a regular basis, even during the warmer months, can lead to increased efficiency and lower utility bills.
Heater Repair Services Can Protect Your Midlothian Home
Another reason Midlothian, TX residents are encouraged to seek out Metro Service Express is to protect the value of their homes. Problems with a heating system can lead to fires and other property damage, even during the summer. Even if you don't think your heater is having issues, it's still a smart idea to have the professionals at Metro Express Service inspect your unit on a regular basis. Count on Metro Express Service for fast, reliable air conditioning and heating repair in Midlothian.
Satisfied Midlothian Customers
We welcome your feedback. Please leave a review.
About Midlothian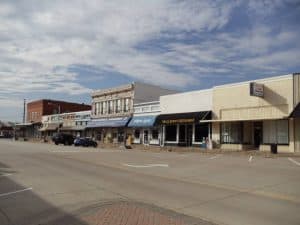 Housing three different cement manufacturing facilities, Midlothian is the cement production hub in North Texas. Midlothian is also a fast growing community, with its population increasing by 142% in the last 10 years. Midlothian is located in the part of the Dallas Metroplex known as the Best Southwest. Metro Express Service is happy to serve the Midlothian community.
More Than Just Heaters
Metro Express Service also offers a variety of HVAC services in addition to their heating repair services, including air duct cleaning and air conditioning repair. If you're in the Midlothian, TX area, and you're unsure about your current system, call Metro Express Service today at (817) 516-0700 or (972) 263-2500 to schedule an inspection appointment. We serve entire Midlothian, TX 76065, 76084.